The Pink Apollo Mini Dab Rig Review: A Stunning Fusion of Design and Functionality
The Pink Apollo Mini Dab Rig Review: A Stunning Fusion of Design and Functionality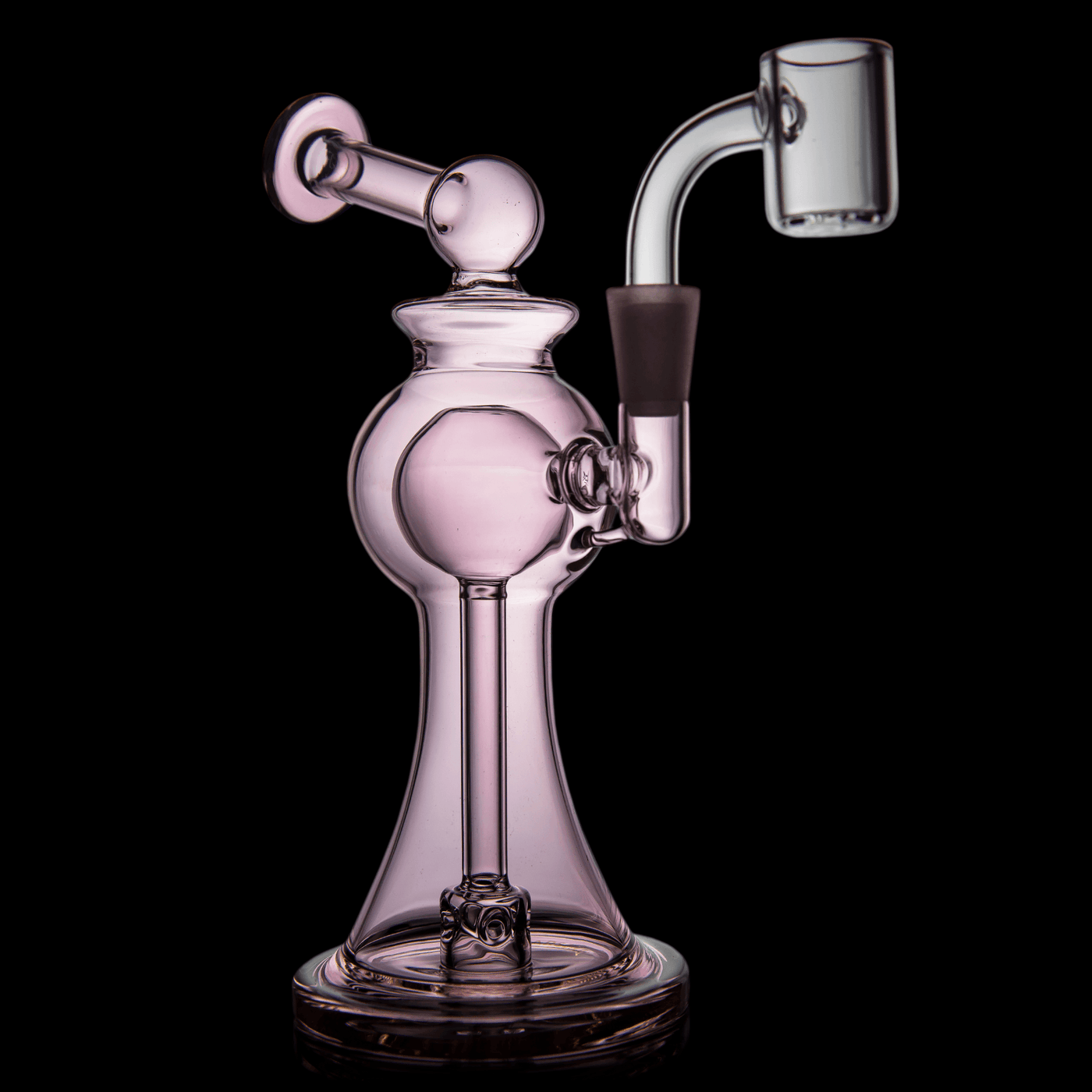 In the ever-growing universe of smoking accessories, there's a constant quest for innovative products that marry aesthetics with functionality. Enter the Pink Apollo Mini Dab Rig – an elegant piece that stands out for its superior design and ease of use. This in-depth review will analyze this product's unique features, performance, and why it deserves a spot in your collection.
Product Overview
Crafted from high-quality rosewood, the Pink Apollo Mini Dab Rig is the epitome of luxurious sophistication. Part of the esteemed Rosewood Colors Collection, it boasts a chic pink shade that is guaranteed to stand out. But the beauty of this mini dab rig doesn't stop at its visual appeal; it's been intricately designed to enhance your smoking experience.
With dimensions of 6.75 inches x 3.75 inches x 3 inches and a 10mm joint, it's compact and portable, making it perfect for both personal use and social gatherings. Whether you're an experienced dabber or just starting your journey, the Pink Apollo Mini Dab Rig promises a delightful experience.
Upon receiving your package from Alternative Pods, the first thing that stands out is the secure packaging. Ensuring your product arrives in pristine condition is paramount, and they do not disappoint. Once unboxed, the Pink Apollo Mini Dab Rig commands immediate attention with its vibrant hue and exquisite craftsmanship.
While there is an undeniable allure in the elegance of the Pink Apollo Mini Dab Rig, you may wonder if this product is a smart financial decision. To this, I say a resounding yes. The Mini Dab Rig from Apollo offers immense value for your money. Its durability, aesthetic appeal, and superior performance present a package that offers more than just functionality.
Design and Build Quality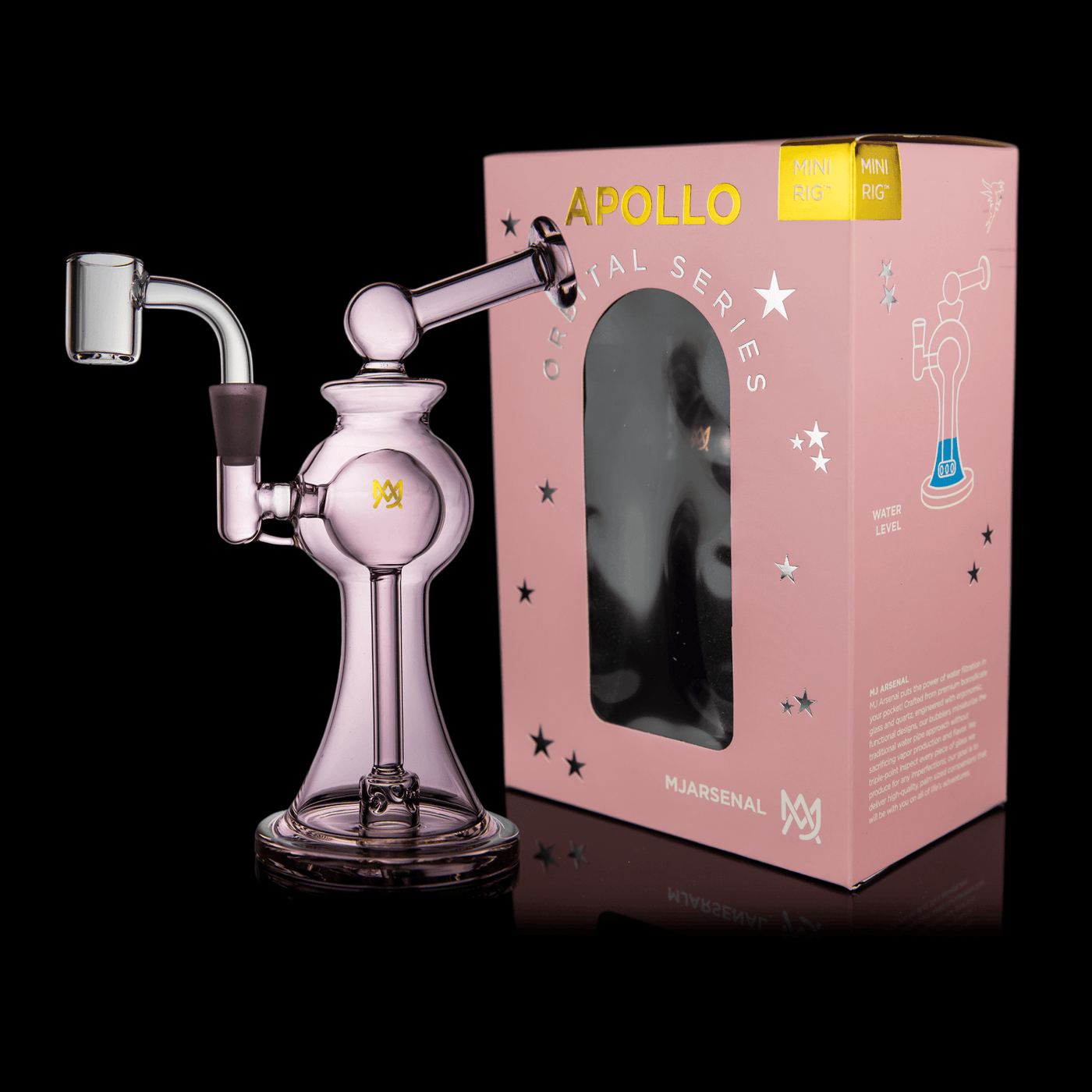 The Pink Apollo Mini Dab Rig's superior design is one of its most appealing features. The rosewood construction is not only visually pleasing but offers durability that plastic or glass counterparts may lack. Rosewood is known for its high density and strong resistance to decay, ensuring that your rig maintains its allure for years to come.
The design doesn't compromise on functionality either. The compact size and lightweight nature make it comfortable to handle while providing an easy grip. Furthermore, the 10mm joint is precisely designed to ensure a snug fit and prevent any unwanted leaks, maintaining the integrity of your concentrates.
Performance and User Experience
In terms of performance, the Pink Apollo Mini Dab Rig truly excels. The chamber size is perfectly balanced to allow for optimal flavor concentration, ensuring you can fully appreciate the unique notes in your concentrates. The airflow is remarkably smooth, providing a pleasurable draw each time.
The rig's functionality is enhanced by its ease of cleaning. The removable parts make it simple to maintain and ensure a fresh, clean taste with every use. It's worth noting that, like all wooden products, the Pink Apollo Mini Dab Rig does require some special care. To maintain the wood's health and beauty, it's recommended to regularly oil it with a food-safe mineral oil.
Why It Stands Out
With its blend of design, durability, and performance, the Pink Apollo Mini Dab Rig stands head and shoulders above other dab rigs on the market. But what truly sets it apart is the consideration given to the user experience.
The rig's design and compact size cater to both novice and experienced users. It's simple to use, easy to clean, and perfect for dabbers on the go. Plus, the unique pink design adds a vibrant touch to any collection, making it not just a smoking accessory, but a statement piece.
The Rosewood Colors Collection
The Pink Apollo Mini Dab Rig is a part of Apollo's Rosewood Colors Collection, a line of products celebrated for their striking aesthetics and exceptional functionality. This collection adds an exciting splash of color to your smoking accessories while keeping the user experience at the forefront.
The Rosewood Colors Collection, as a whole, embodies a perfect blend of form and function. These rigs don't just perform excellently, but they also add a dash of style to your collection. So, whether you're purchasing the Pink Apollo Mini Dab Rig for its superb functionality or as an addition to your collection, it remains a choice that speaks volumes about your taste.
The Perfect Gift
With its unique design, exceptional functionality, and premium build quality, the Pink Apollo Mini Dab Rig makes for a perfect gift. Whether you're looking for a birthday present for a seasoned dabber or introducing a friend to the world of concentrates, this mini rig is a present they are sure to appreciate.
The Pink Apollo Mini Dab Rig is more than just a smoking accessory - it's an experience in its own right. Every puff is a testament to the craftsmanship and thoughtfulness that went into creating this remarkable piece. So, if you're in search of a gift that truly keeps on giving, The Pink Apollo Mini Dab Rig could just be what you're looking for.
Final Verdict
All things considered, the Pink Apollo Mini Dab Rig is a stylish, high-quality rig that offers a superior smoking experience. Its combination of rosewood construction, compact size, and performance make it a worthy addition to any smoking accessories collection.
While it might require more upkeep than plastic or glass options, the longevity and durability of the rosewood more than make up for it. Plus, the care process can be seen as a labor of love that enhances the bond between you and this remarkable piece.
If you've been searching for a mini dab rig that encapsulates style, quality, and function, the Pink Apollo Mini Dab Rig is undoubtedly a prime contender. Whether you're a seasoned dabber or a novice, this rig promises to elevate your smoking experience to new heights.
If you're ready to embark on a delightful journey with this stylish piece, you can purchase the Pink Apollo Mini Dab Rig from Alternative Pods. This investment in your smoking experience is guaranteed to pay dividends with each flavorful draw. Unveil the superior experience that the Pink Apollo Mini Dab Rig offers today!